Description
Bali Red Vein Kratom is one of the most classic kratom strains, as well as one of the most versatile. Our Bali Red Kratom powder is Fair Trade sourced from some of the best producers on the island of Bali who hand-select each leaf at peak maturity. The finely ground powder possesses a stimulating aroma indicative of its freshness.
All-Natural Bali Red Kratom
Our Bali Red powder is available in 16oz, 8oz, 4oz, 2oz, or 1oz sizes. As with all of our products, this strain is free of any additives, fillers, or chemicals. Our Bali Red Vein Kratom powder is also:
Imported under Fair Trade policies from Indonesia
Covered under our 100% satisfaction money-back guarantee
Shipped in an airtight, resealable package to preserve freshness
Where is Our Bali Red Harvested From?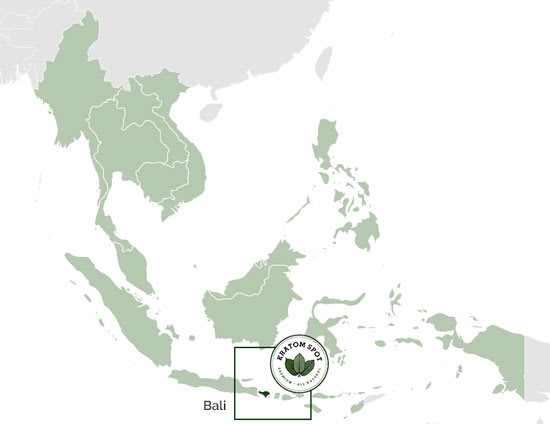 Discover the Kratom Spot Difference
At Kratom Spot, we offer a 100% satisfaction guarantee on all of our products – or your money back. For your convenience, we also offer same day shipping on orders placed by 3:00PM EST Monday through Friday, and free shipping on orders over $50.
If you have any questions or comments about our products, fill out our customer support form and we will get back to you as soon as possible. Stock up on Bali Red Vein Kratom powder today!
---
Note: All products on our website are for educational and research purposes only. These statements have not been evaluated by the FDA (Food and Drug Administration) and this product is not intended to treat, cure, or prevent any disease. By purchasing you agree to our terms of service and that you are at least 18 years of age. Handle this product at your own risk.