Our customers trust us to deliver potent, safe Kratom, and our Kratom testing protocols are what let us fulfill our obligations and their expectations. Testing has come under heavy scrutiny lately, as the Food and Drug Administration (FDA), the United States regulatory body in charge of food, drugs, and supplements, has continued its aggressive stance towards consumers' rights to determine if legal Kratom is right for them. As a reputable company seeking to protect those rights and create a safer, more transparent industry, Kratom Spot is proud to discuss the measures we're taking to create some of the highest quality Kratom products on the market.
Why We Need Kratom Testing: Not All Kratom Is Created Equal
Whether you're a new Kratom purchaser or experienced with a wide range of Kratom products, it's important to know that not every company upholds the same standards when it comes to Kratom. From time frames to Kratom testing and marketing practices, there is a huge amount of variance in the industry, and this variance can create serious issues when you want a reliable Kratom supply. Worse, too many companies are more than happy to hide their practices while cutting corners for the sake of increased profit.
Money should never trump the health and well-being of the customer who buys the product. This basic premise is at the heart of the American Kratom Association's Kratom Consumer Protection Act. This model legislation is meant to help advocates and lawmakers offer a structured framework to guarantee access to legal, safe Kratom. Many of its provisions rely on effective Kratom testing to allow consumers to make more informed decisions and ensure that Kratom products are both potent and pure, without dangerous contaminants that can make buyers sick or cause injuries.
The act is a grassroots effort meant to offer public support for legal Kratom, even as the FDA takes increasingly antagonistic stances toward Kratom, importers, manufacturers, and the citizens who buy it. While their stance may be based on bad science and potential political motivations or conflicts of interest, the best way to address attacks on Kratom access is through good science, and that includes the use of Kratom testing to ensure a better quality of Kratom supply.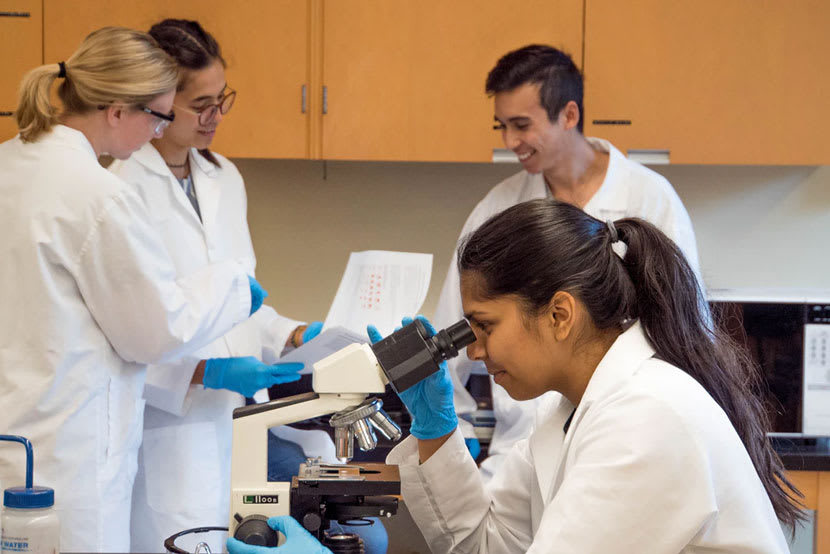 Purity Is Best
The highest quality Kratom products use potent, unadulterated Kratom. The Mitragyna speciosa tree grows wild throughout Southeast Asia and in the backyard garden-farms of the people native to the area. This important ethnobotanical is a close relative of the coffee plant that is respected for its traditionally touted healing benefits. Its leaves are rich in a pair of alkaline compounds, mitragynine and 7-hydroxymitragynine, that are responsible for both the color of the veins on the evergreen's leaves and the properties that make these compounds sought after both in its countries of origin and in the United States.
Kratom testing provides an analysis that lets manufacturers, formulators, and Kratom buyers have a better understanding of a specific product's key characteristics:
Ratio of Mitragynine to 7-Hydroxymitragynine—As Kratom leaves mature, the ratio of these two active compounds shifts. The youngest, white-vein leaves generally have higher mitragynine concentrations, while in the oldest red-vein leaves, a significant amount has been converted to 7-hydroxymitragynine. Green vein powder occurs toward the middle of this transitional process. Kratom testing helps buyers and manufacturers better understand the relationship between these active compounds so purchasers can buy with confidence.
Potency of Product—As Kratom ages after processing, the powerful potential of these active compounds is lost. This fading means that the fresher your product, the better. A year after processing, Kratom loses a significant amount of potency, meaning that you will see a weakened quality. Kratom testing by manufacturers lets them make sure the raw material they are working with is fresh, and Kratom consumers get the highest quality product when they make a purchase.
Purity of Products—If strict Kratom safety and quality practices aren't followed, contaminants may enter into the Kratom supply chain. Improperly dried plant material could begin to form mold, generating harmful spores that could cause health complications. To speed up production, some extract manufacturers use harsh chemicals which then must be carefully removed. Otherwise, they can become poisonous or otherwise toxic to Kratom buyers. Poor shipping practices may lead to a product being tainted when a supposedly air-tight seal fails. Comprehensive Kratom testing is one of the best ways to ensure these contaminants don't end up in a customer's Kratom.
How We Eliminate These Risks
We know our Kratom is fresh because we work directly with the local Kratom farmers who cultivate it. Our fair-trade practices are instrumental in preparing the next generation of farmers for success and in providing the capital to resist encroachment by the large mono-cultivar palm oil, latex, and timber plantations that require deforestation and displacement of an area's diverse wildlife and inhabitants. By practicing sustainable farming practices and protecting the way of life for our farmers in small villages, we're helping protect your access to legal Kratom you can trust.
This freshly harvested Kratom is dried, deveined, and processed into a fluffy powder before being formulated, packaged, and shipped in industry-leading air-tight containers. Along the way, rigorous Kratom testing at every step lets us eliminate quality problems before contamination spreads or the product can reach our customers. You'll smell the quality and freshness with every pouch of powder you open.
Order Top-Quality Kratom
By starting with a better product we can trust, processing it properly, and shipping it fast, we're able to give you the freshest Kratom on the market. If you have any questions about our products, quality control procedures, or the Kratom testing that keeps your Kratom safe, call our customer service team at (888) 510-2038. Order your premium Kratom products from Kratom Spot today.