Description
Made from Thailand's most mature Kratom leaves, Red Thai Kratom is one of our most popular strains.
About Red Thai
As its name suggests, the Red Thai kratom strain is imported directly from Thailand, although it is often grown in other areas across Southeast Asia. Our Red Thai kratom powder is:
Ethically sourced using fair trade policies
Independently verified for quality and potency
Additive, chemical, and filler-free
Where is Our Red Thai Harvested From?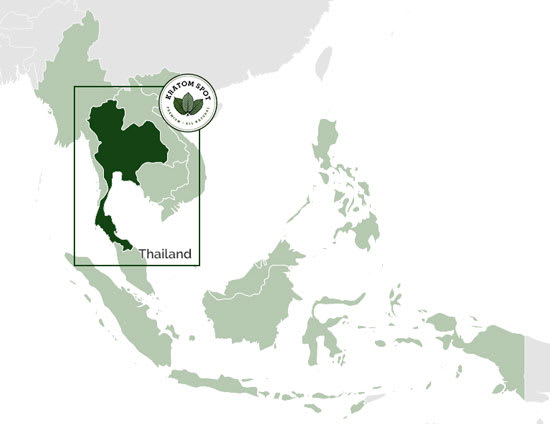 High-Quality Kratom Delivered to Your Door
At Kratom Spot, we're pleased to offer our Red Thai Kratom powders in a variety of sizes, including 1oz, 2oz, 4oz, 8oz, and 16oz bags. Each bag is carefully packaged and sealed to ensure that the quality and freshness of your order is preserved upon delivery.
Looking to get your Kratom quickly? We offer same-day shipping on all orders placed by 3 PM EST, Monday through Friday.
Shop in Confidence at Kratom Spot
When you shop at Kratom Spot, your purchase is protected by our 100% money-back guarantee. If you have any questions or concerns regarding your order or any of our Kratom products, don't hesitate to contact our friendly customer support team.
Kratom Spot is your destination for the highest quality Red Thai Kratom powder on the market. Place your order online with us today and get free shipping on all purchases over $50!
Note: All products on our website are for educational and research purposes only. These statements have not been evaluated by the FDA (Food and Drug Administration) and this product is not intended to treat, cure, or prevent any disease. By purchasing you agree to our terms of service and that you are at least 18 years of age. Handle this product at your own risk.