Description
Our Ultra Bali Kratom is a variation a popular strain of Red Vein Bali Kratom. This product contains 100% harvested, dried, and crushed Kratom leaves and is not enhanced by any chemical or extraction method. For a more concentrated version of one of our best-selling strains, add this Kratom strain to your collection today!
The World's Best Kratom
This Ultra Bali Kratom is responsibly sourced from top growers in Southeastern Asia using fair- trade practices. This Kratom powder is available in 8oz, 4oz, 2oz, and 1oz packages, so you can choose the amount that works best for you. Like all of our products, this strain is:
Harvested at peak maturity from the finest producers in Bali
100% free of fillers, chemicals, or additives
Laboratory-tested to ensure quality
Shipped in airtight, resealable packaging to preserve freshness
Where Is Our Ultra Bali Harvested From?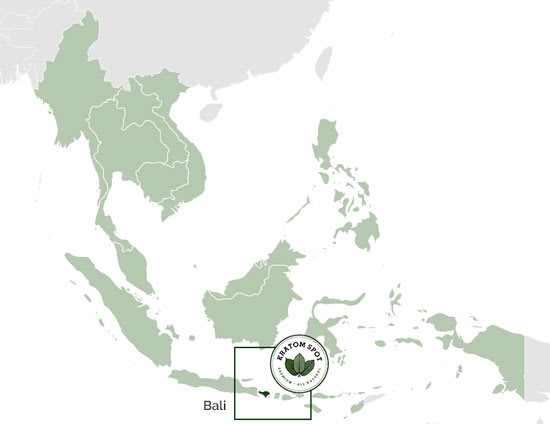 Our Customers Come First
At Kratom Spot, we understand how difficult it can be to find a trusted supplier of premium, all-natural Kratom online. That's why we make our customer service team available to answer your questions. Simply fill out this form and we'll get back to you as soon as possible.
As part of our 100% customer satisfaction guarantee, we offer free shipping for orders over $50 and same-day shipping for orders placed before 3:00 PM PST. Discover the difference of this Ultra Bali Kratom powder today!
---
Note: All products on our website are for educational and research purposes only. These statements have not been evaluated by the FDA (Food and Drug Administration) and this product is not intended to treat, cure, or prevent any disease. By purchasing you agree to our terms of service and that you are at least 18 years of age. Handle this product at your own risk.