Description
Our Ultra Indo Kratom powder is a variation on one of the most popular white veins to come out of Indonesia. This product has been created through a careful concentration of the plant's most sought-after properties and not by the addition of any chemicals. Our Ultra Indo Kratom is sourced under free-trade policies from some of the best producers in Southeast Asia.
The natural concentration process of this white vein variety ensures an intense and stimulating aroma. Because of this arousing fragrance, this Ultra Indo is popular among experienced Kratom enthusiasts.
Responsibly Sourced Ultra Indo
Our Ultra Indo contains 100% harvested, dried, and crushed Kratom leaves from the lush jungles of Indonesia. You can choose from several quantities to ensure you're getting the right amount for your needs. Like all of our products, this Kratom strain is
Formulated 100% free of fillers, chemicals, or additives
Fair-trade-sourced in small batches
Lab-tested to guarantee quality, safety, and consistency
Shipped in airtight, resealable packaging to preserve freshness
Where Is Our Ultra Indo Kratom Harvested From?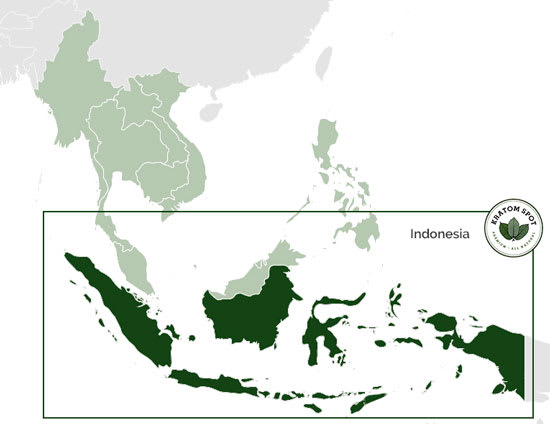 Our Customers Come First
At Kratom Spot, we're committed to providing our customers with a pleasant and reliable shopping experience. That's why our website only features Kratom products that we currently have in stock. If you see it here, it's ready to ship. We offer same-day shipping on all orders placed by 3:00 PM PST and free shipping on all orders over $50.
Don't wait to get your hands on this truly Ultra Indo strain! Place your order online today!
---
Note: All products on our website are for educational and research purposes only. These statements have not been evaluated by the FDA (Food and Drug Administration) and this product is not intended to treat, cure, or prevent any disease. By purchasing you agree to our terms of service and that you are at least 18 years of age. Handle this product at your own risk.