Description
All-Natural
Fair Trade
Full Money-Back Guarantee
Lab-tested for Quality
Ethically-Sourced White Maeng Da Capsules
Get all the goodness of our White Maeng Da kratom with convenient, gelatin-free .7 gram capsules! Produced in accordance with our strict product standards, these large-sized 000 White Maeng Da capsules contain nothing but high-quality, lab tested kratom. All of our kratom capsules are shipped in air-tight, fully resealable packaging, ensuring high-quality and safety upon arrival.
About White Maeng Da
Tested for purity and filler-free, our White Maeng Da is beloved by our customers. We source our kratom directly from Southeast Asia using fair trade practices, ensuring that the end result is a consistently high-quality product.
Where Is Our Sumatra Red Vein Harvested From?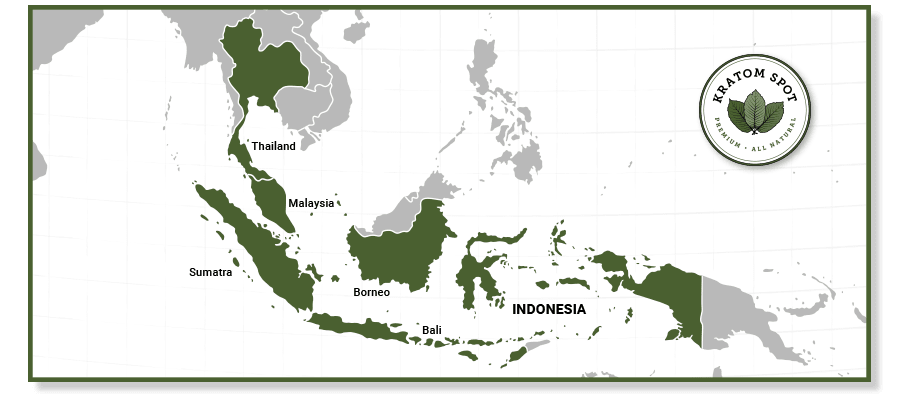 Your Satisfaction, Guaranteed
At Kratom Spot, we stand by our products with a full, money-back guarantee. If you're unsatisfied with your order, our outstanding customer support team is always ready to assist you with any questions or concerns regarding our products, including White Maeng Da capsules.
All of our products are shipped via USPS Priority Day shipping, ensuring a quick delivery window of only 2-3 days. If you place your order by 3:00 PM EST Monday-to-Friday, we'll ship it on the day of purchase!
Note: This product has not been evaluated by the Food and Drug Administration. This product is not intended to diagnose, treat, cure, or prevent any disease or condition. Do not use this product if you are pregnant, breastfeeding, or may be pregnant. Do not take if you have any cardiovascular or blood disorder, central nervous system disorder, kidney or liver disease, or high blood pressure. Consult your physician before using this product. Do not take if operating motor vehicle or machinery. Excessive use may cause nausea. Sales to persons under 18 prohibited. Not for sale where prohibited by law. Please use responsibly. Any alkaloids including mitragynine and 7-OH that are present in the natural plant have not been altered.