Description
Made from Southeast Asia's most potent batch of raw kratom leaf, this Loose Leaf White Maeng Da is perfect for brewing kratom tea. In every way as pure and powerful as our traditional White Maeng Da powder, it's a novel and effective way to spice-up your kratom routine.
FRESH, POTENT, RESPONSIBLY SOURCED LOOSE LEAF KRATOM
Our White Maeng Da Loose Leaf Kratom contains 100% naturally-harvested, dried kratom leaves. Our loose leaf is derived from the same world-class crop as our powdered Maeng Da and laboratory-tested to guarantee that you have a consistent, quality experience every time. Our White Maeng Da Loose Leaf Kratom is:
Guaranteed 100% free of fillers, chemicals, or additives.

Fair Trade-sourced in small batches.

Lab tested to ensure quality, safety, and consistency.

Shipped in airtight, resealable packaging to preserve freshness.
WHERE IS OUR WHITE MAENG DA LOOSE LEAF FROM?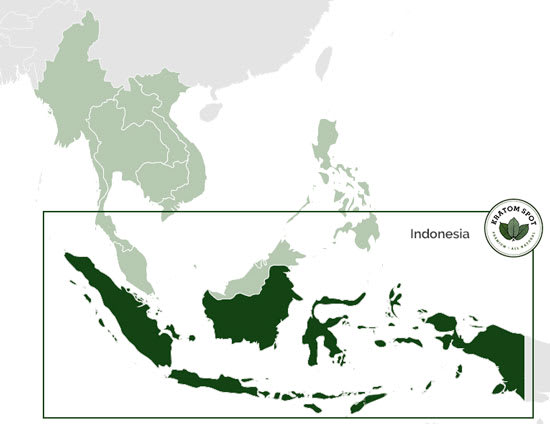 YOUR SATISFACTION, GUARANTEED
Order your White Maeng Da Loose Leaf Kratom in full confidence! We're proud to offer our customers a 100% satisfaction guarantee. If you're not pleased with your order, our customer support agents are here to help.
Eager to get your order faster? We'd love to help! We offer free shipping on orders over $50, and same-day shipping when you place an order before 3:00 PM EST Monday through Friday.
Whether for making kratom tea, custom capsules, or any other purpose under the sun, our Loose Leaf Kratom is a great option for any White Maeng Da lover. With the same world-class farms and crops as our traditional powder, it offers a pure and potent option that brings new possibilities to your kratom routine.
---
Note: This product has not been evaluated by the Food and Drug Administration. This product is not intended to diagnose, treat, cure, or prevent any disease or condition. Do not use this product if you are pregnant, breastfeeding, or may be pregnant. Do not take if you have any cardiovascular or blood disorder, central nervous system disorder, kidney or liver disease, or high blood pressure. Consult your physician before using this product. Do not take if operating motor vehicle or machinery. Excessive use may cause nausea. Sales to persons under 18 prohibited. Not for sale where prohibited by law. Please use responsibly. Any alkaloids including mitragynine and 7-OH that are present in the natural plant have not been altered.