One r/kratom reddit user said it best: "After I take kratom I like to shop online for more kratom." We agree! But jokes aside, there are many great activities to do while using kratom products. Let's split these pro-kratom activities into three categories:
White Vein Kratom

: known for increased energy and stimulating effects.

Red Vein Kratom

: known for relaxation and improved mood.

Green Vein Kratom

: a hybrid of both white and red vein kratom products.
It's vital to find strain-specific activities in order to maximize the effects of kratom you may experience. Let's see what our in-house botanical experts, other users, and even clinical studies have to say about kratom-approved activities!
Top 5 White Vein Kratom Activities: High Energy
1. Take a Walk, Hike, or Stroll
Our first recommendation for activities while using kratom, specifically white vein kratom products: walking, hiking, and strolling! According to clinical studies, "Evidence from epidemiological studies suggests that even small improvements in the amount of daily walking is better than no walking, and greater increases confer larger cardiovascular health benefits."
White vein kratom, known for its potentially energy boosting properties, can further amplify these benefits. Walking or hiking are some of the best pro-kratom activities for white vein users because of these effects. Furthermore, fresh air and being in nature offer additional improvements to your mental and physical well-being. 
Recommended kratom product for walking, hiking, or simply strolling through your neighborhood: White Vein Indo Kratom Capsules—walking was never this easy!
2. Hit the Gym
Maybe walking isn't enough speed. Fear not, because white vein products offer increased energy across many pro-kratom activities. How about hitting the gym or going for a run? In fact, kratom and exercise have often been referenced in combination, especially for weight loss regimens.
Even Patrick, one of our in-house kratom experts, believes in the efficacy of hitting the gym after kratom use: "I only use white vein kratom—never the red or green strains—because I use it mainly for working out. I'll mix it with pre-workout or just use the kratom alone. It gives me energy, helps me relax, not be so much in my head, and just focus on the workout. I honestly believe it improves my workout."
Patrick uses precisely 5ml of white vein kratom powder every dose, equal to about 5 grams. Recommended product for hitting the gym or exercising: White Vein Maeng Da Kratom Powder—powerful enough for any pre-workout routine!
3. Get to Dancing
We get it, the gym isn't for everyone. However, there are many energy-worthy activities to do while using kratom. Consider: kratom-infused dancing!
The activity of dancing predates human civilization. In fact, the earliest historical records of dance are found on cave paintings from India, roughly 10,000 years ago. And it's not just because humans love to get jiggy with it.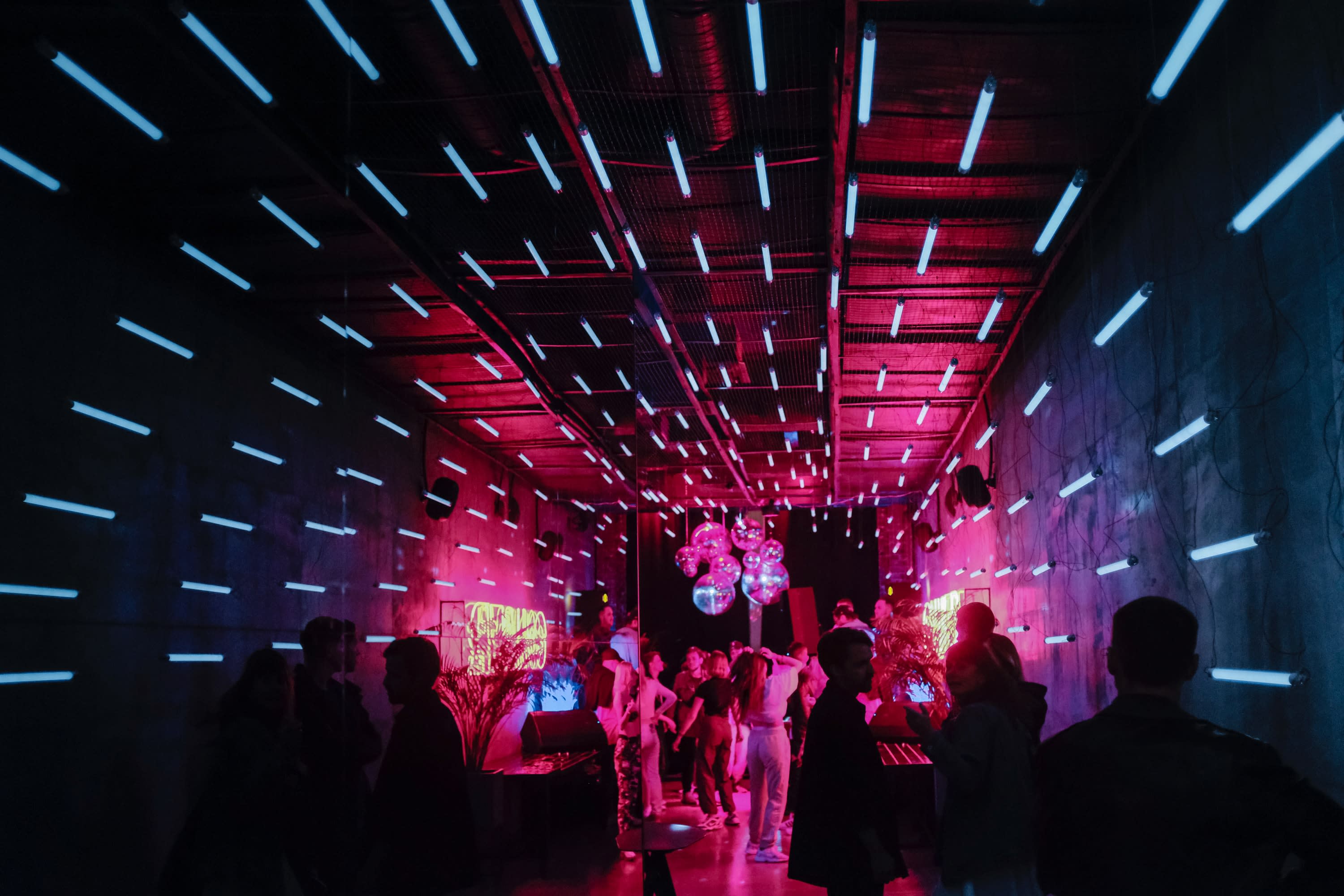 According to health experts, dancing can offer countless benefits to your physical and mental well-being, including…
Improved cardiovascular health

Improved muscle strength and tone

Better endurance

Better aerobic fitness

Increased flexibility

Stronger bones

Improved agility

Improved balance

Better spatial awareness

Greater self-confidence
The list goes on and on! But that's because dancing is one of our personal favorite kratom-approved activities. The energy-inducing effects of kratom can extend your dance sessions long into the night. 
Don't be afraid to get down with our choice for a club-worthy white vein kratom: White Vein Bali Kratom Powder—find your groove today!
4. Socialize!
Or if you're like this author: do your best! However, mixing kratom and socialization can add some outstanding improvements to your daily life. Those taking white vein kratom products are likely already familiar with the stimulating effects of this strain. Many users report that this boost in energy also carries a boost in confidence, improving social factors.
According to clinical studies, improved "social integration leads to reduced mortality risks, and to a better state of mental health." Keep in mind, the quality of social interactions also plays a huge role in socialization. To get the most out of being social with kratom, be sure to spend your time with high-quality individuals!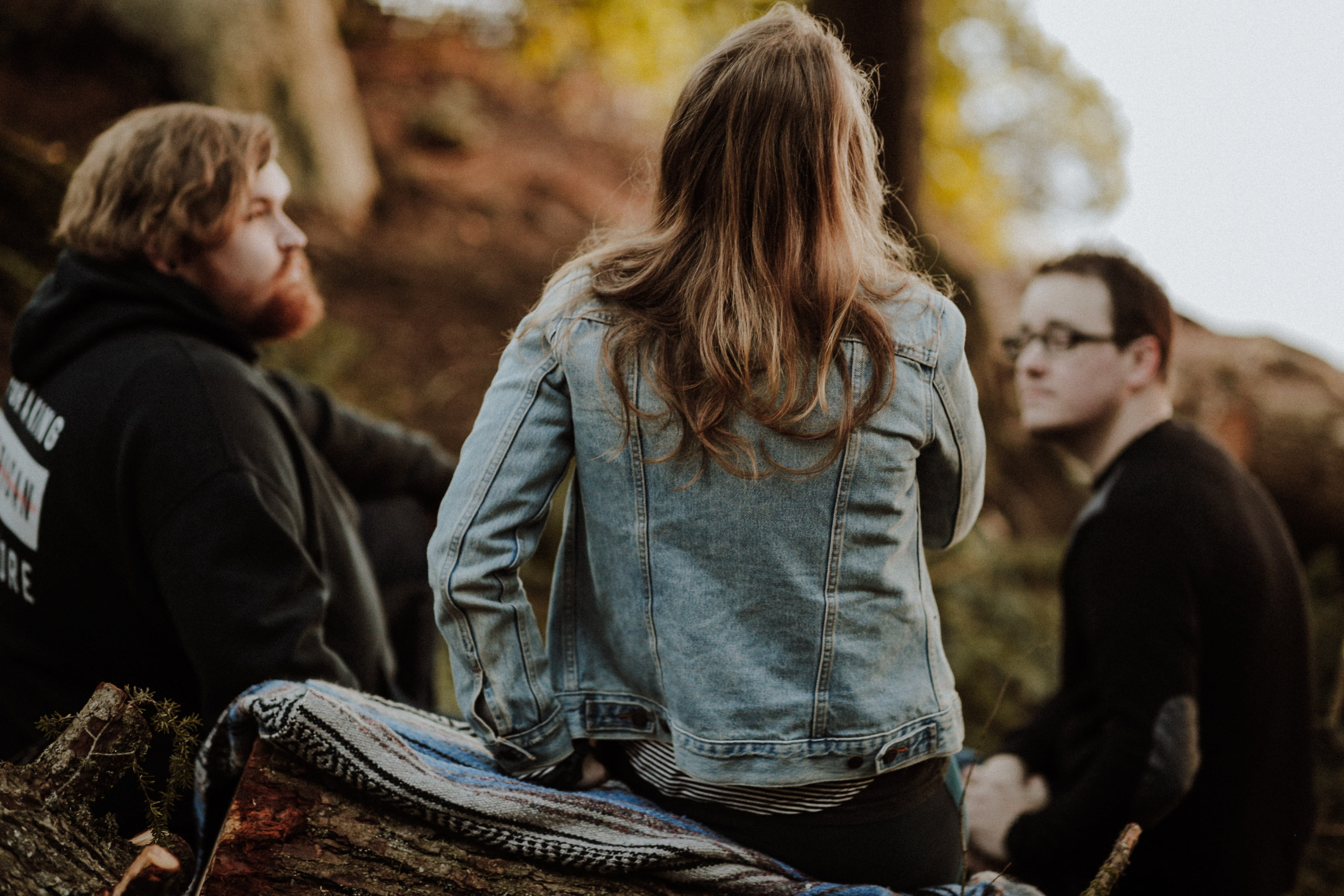 And what if you don't like socializing?
Taken from another r/kratom reddit post: "Kratom is so amazing for social anxiety. It makes me a different person around people, way more confident. It also fixes a stutter problem I have where I'm not confident in what I'm saying so I kind of fumble over my words with insecurity. I absolutely love it."
Well said, user Proxymlg. We wholeheartedly agree! Whether you're handling social anxiety or want to spice up the night, here's our recommendation for the most social white vein: White Vein Maeng Da Kratom Capsules—one and done, get ready for a night of fun!
5. Go Shopping
Maybe we weren't entirely joking in the beginning! However, we'd save online shopping for red vein or white kratom products. With white veins, get outside and enjoy your city, stores and all! White vein kratom may be the perfect activity-booster for running errands or even buying yourself something nice.
According to health experts, retail therapy (as it's called) is actually good for you! The act of shopping can release endorphins (chemical mood boosters in your brain), which in turn boost the immune system, increase mental performance, and even boost social confidence. Hey, maybe you can combine white vein kratom with multiple pro-kratom activities!
For getting your shop on, here's our recommendation for a white vein kratom product: White Vein Borneo Kratom Powder—getting out and about with herbal relief!
Top 5 Red Vein Kratom Activities: Low Energy
1. Meditation
We probably don't need to tell you the health benefits of meditation, but we will anyway. According to health experts, meditation can:
Reduce stress and build stress management tools

Increase self-awareness

Increase attention span

Boost creativity

Improve patience and tolerance levels

Better memory
Red vein kratom, in a similar fashion, promotes relaxation. When pairing choosing the perfect red vein kratom activities, meditation is an immediate standout: how better can we amplify the relaxing and creativity-boosting effects of kratom!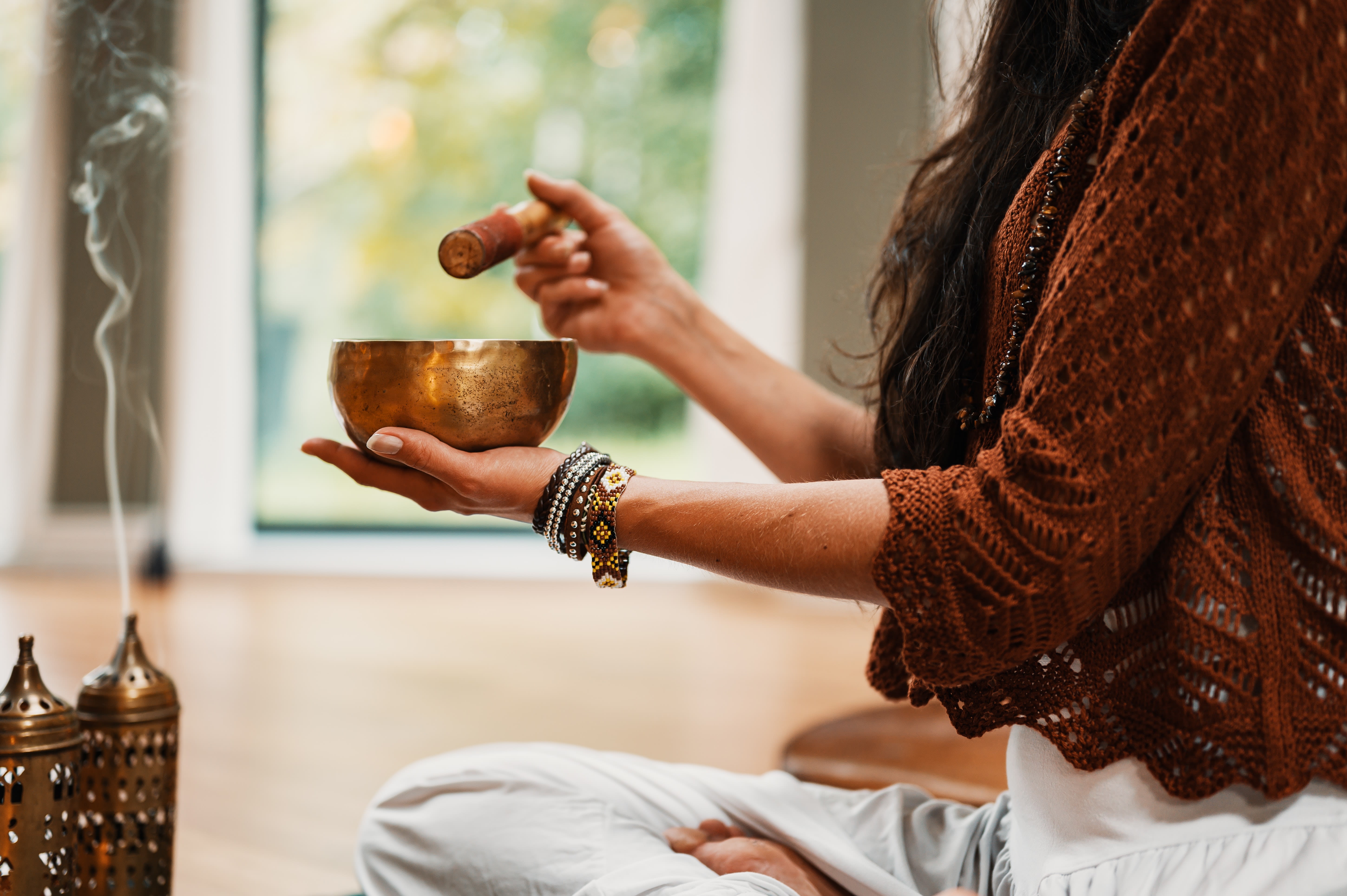 To effectively meditate, you know the drill: find a quiet space, get yourself into a comfortable position, take your daily dose of red vein, and start breathing. Really breathing. And if you don't know the perfect meditation techniques, here are some tips to keep in mind:
Counting your breaths both

in

and

out

can increase attention on the breath, one pillar of successful meditation practices.

Set your environment: remove distracting sights, sounds, and smells from your meditation space.

Perform a body scan

: once you've reached a meditative state, begin to self-assess your body. How does the top of your head feel? Is there pain or discomfort? Really try to feel the sensations here. Then, move down to your forehead, brows, eyes, and so on until you've assessed your entire body.

Labeling: wandering thoughts are one of the biggest distractions when attempting meditative activities while using kratom. To overcome this hurdle, learn to label your thoughts as a singular generalization:

thinking

. Whenever a thought interrupts focus on your breath or body scan, say "thinking" out loud and move on. Recognizing thoughts is important for overcoming intrusive thoughts.
For a meditation-approved kratom product, we recommend: Red Vein Sumatra Kratom Powder—inner relaxation, inner peace!
2. Take a Nap
Most of us are doing this already, but what better pro-kratom activity for red vein than taking a long, revitalizing nap!? According to clinical studies, as expected, "Sleep is beneficial for reversing tiredness." But it goes deeper than that. "There is evidence that even short periods of sleep can be beneficial, Specifically, a short afternoon nap (<30 minutes) significantly reduced subjective sleepiness and fatigue in the afternoon both in elderly and in young subjects, while subjective mood and performance in a task were also improved."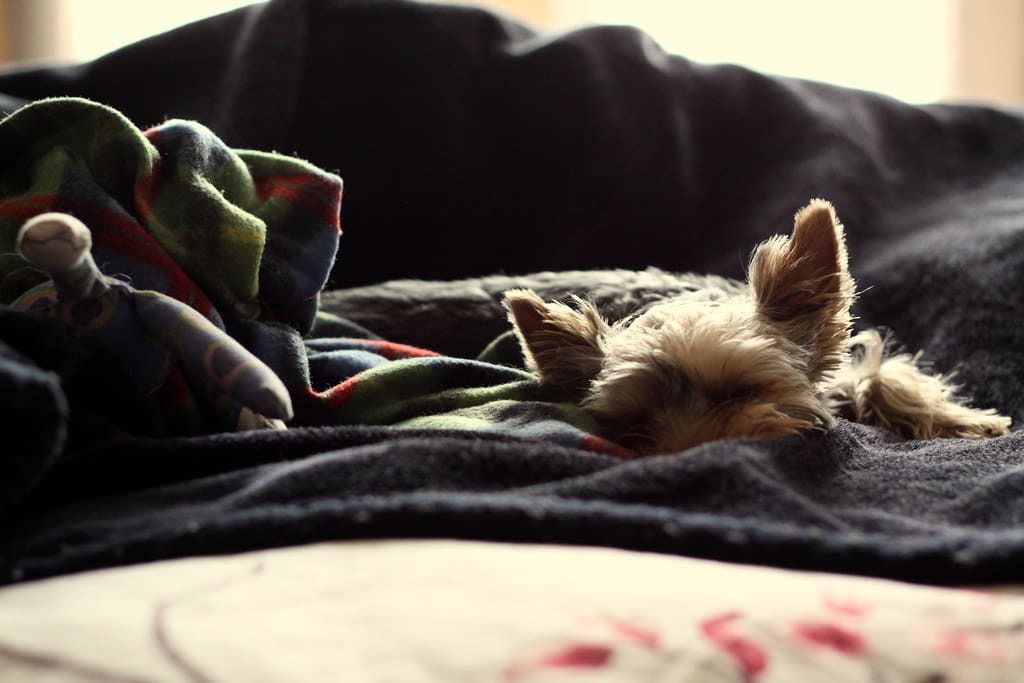 In layman's terms: sleep rids fatigue and resets your body after stressful occurrences throughout the day. Red vein kratom, with the ability to relax users, may exemplify healthy sleep patterns when used in combination with napping.
As an activity, napping is low-energy and full of physical and mental benefits. For better sleep or a midday snooze, we recommend: Red Vein Maeng Da Kratom Capsules—helping with true slumber!
3. Sketching & Other Artforms
A form of meditation in its own right, sketching may be the perfect fit if you want more creative activities to do while using kratom. According to some experts, "Drawing, like many other artforms, aids in relaxation and stress relief by forcing us to pay attention to details in the environment."
Christianne Strang, a professor of neuroscience at the University of Alabama Birmingham, said in an NPR interview: "Creativity in and of itself is important for remaining healthy, remaining connected to yourself and connected to the world."
Some experts believe that kratom can make you more creative. Another of our in-house experts, Kyle, had this to say: "Kratom allows you to approach creative tasks with less focus on what you're used to. Draw a picture without kratom, then draw during your pro-kratom activities. See for yourself just how creative you can get!"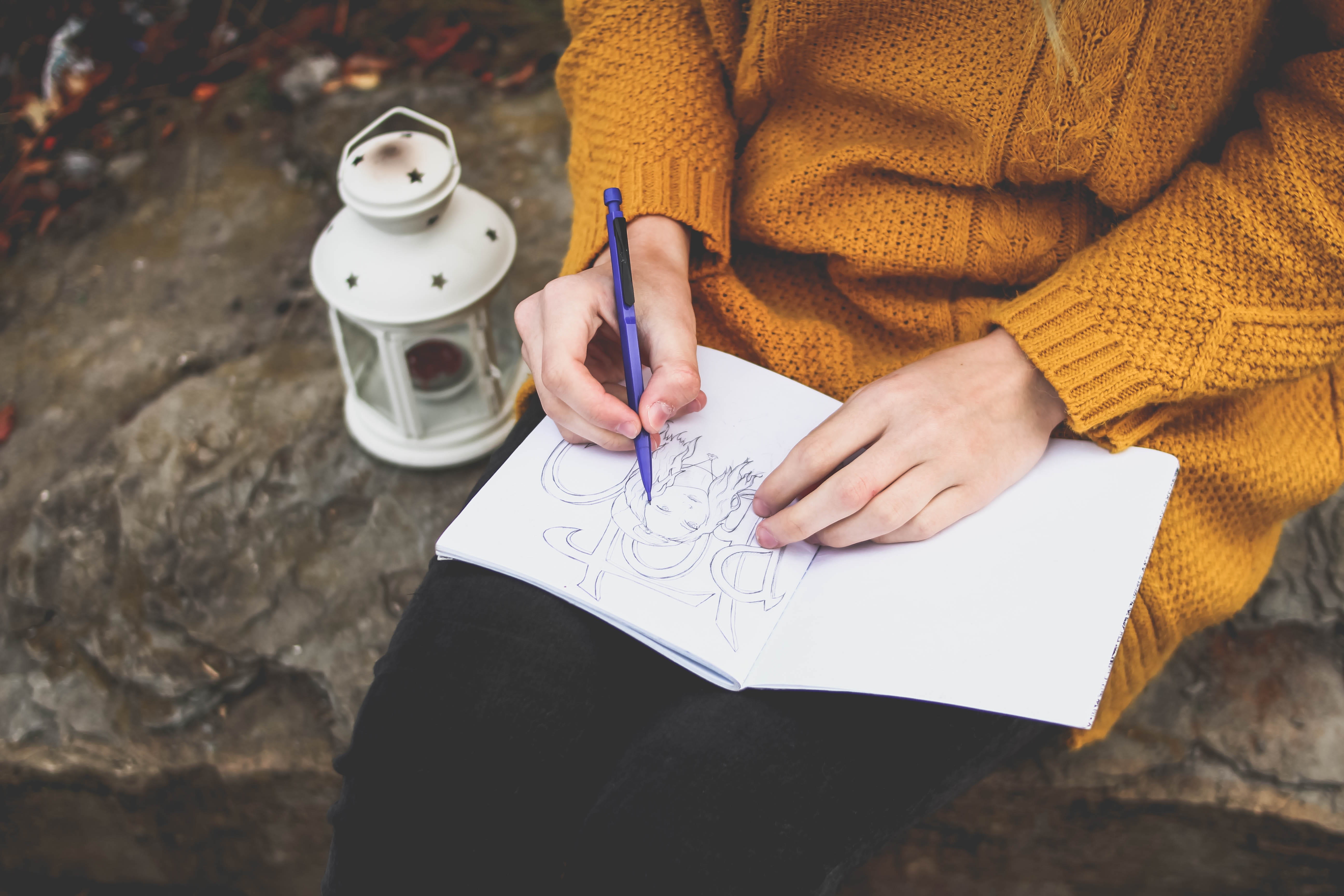 We also encourage artistic kratom users to practice new mediums as the unknown artistic tasks can promote higher critical thinking skills. Some examples of artistic creation:
Drawing

Painting

Finger painting (it's for adults, too!)

Cake decorating

Knitting

Scrapbooking

Sculpting (

with monster clay

, it's more accessible than you might think!)

Adult coloring books

Digital art (

Blender

is a hot tool for amateur animation these days!)
Our recommendation for an art-boosting kratom experience: Red Vein Bali Kratom Powder—fuel your creative fire!
4. Write a Story
As a writer myself, who doesn't love to write? Turns out: a lot of people.
But in the same vein as drawing, writing short stories or long-form content may allow your brain to make new connections. When your mind is opened up to new creative possibilities, you can better understand stress mitigation techniques, boost your self-confidence, and so much more. Calming red vein kratom products in combination with focused writing efforts may pronounce these effects overall.
Whip out the good ol' pen and paper or get typing. If you are inexperienced with writing short stories, you can start any story by outlining the five basic senses:
Sight: visually, what is happening in your story?

Sound: what are the specific sounds occurring? Is there music?

Smell: good? Bad? Ugly? Don't forget what your scene smells like!

Touch: what are these characters feeling physically? How do objects or places feel to them?

Taste: describe when applicable.
You can also journal or simply keep a log of interesting happenings in your life. A lot of written kratom activities allow you to instill your own reflections of the world into art, including your own emotions, thoughts, and experiences. For this task, we recommend: Red Vein Maeng Da Kratom Powder—get your thoughts on paper!
5. Redefine Your At-Home Oasis
Kratom users report taking red vein kratom at home more than other locations. This is likely because red vein kratom products produce relaxing effects that make some users sleepy. However, this at-home dosage may work to your advantage.
Make your house a home for your next pro-kratom activity! Here's how:
Good lighting: change to softer bulbs, which can

stabilize your circadian rhythm

and improve mood.

Get some house plants: house plants can help reduce stress, improve indoor air quality, all while adding some much needed green to your home.

Pets: owning a pet is fulfilling, satisfying, and can have

positive impacts on your mental and physical well-being

. It also makes your home feel more fulfilling. NOTE: the average yearly cost of owning a cat is about $1000, or less than $100 per month, for a four-legged friend.

Just like writing short stories above, target the senses: how can you improve the sight of your home? The sounds? The smells? How about the physical objects: should you upgrade to more comfortable chairs?
If planning to redefine your homely oasis as part of your next kratom-fueled activities, we suggest: Red Vein Indo Kratom Powder—have a happy home!
Top 5 Green Vein Kratom Activities
1. Practice Yoga
Green vein kratom strains are known as hybrids of white vein (energizing) and red vein (relaxing). The results: a kratom product that can both relax the senses and increase attention spans. Beyond that, there are many pro-kratom activities that will boost the experience for green vein users.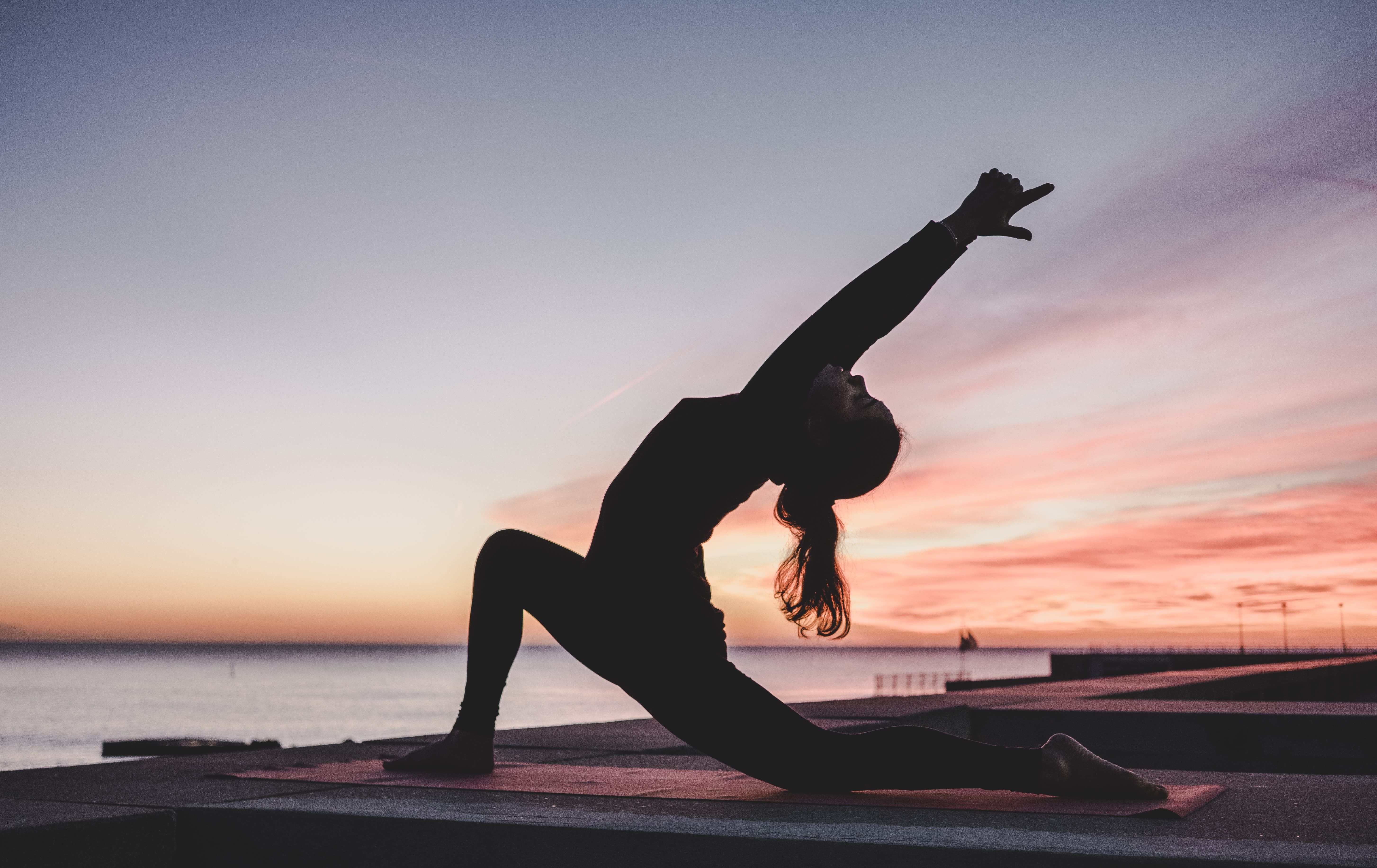 First off: yoga! Like meditation, yoga allows you to focus on your breathing. However, the added stretches and guidance (if taking group yoga or a yoga class) allow you to unlock new heights of kratom-infused exercise. Yoga is known to improve…
Muscle strength and tone

Breathing

Energy levels

Metabolism

Motivation

Weight loss

Injury protection

Respiratory and circulatory health

And more!
For the perfect yoga-approved green vein kratom product, we recommend: Green Vein Malay Kratom Capsules—find your inner yogi master!
2. Visit an Art Gallery or Museum
We're sure there are some zen-focused benefits to visiting an art gallery or museum. However, we suggest this as one of the great activities while using kratom for another reason: interconnectedness!
Ethnobotanical supplements, by definition, connect humans to the world we live in. Kratom comes directly from the Mitragyna speciosa tree, native to Southeast Asia and a prominent member of the coffee family. This plant allows us to take advantage of what Mother Nature provided.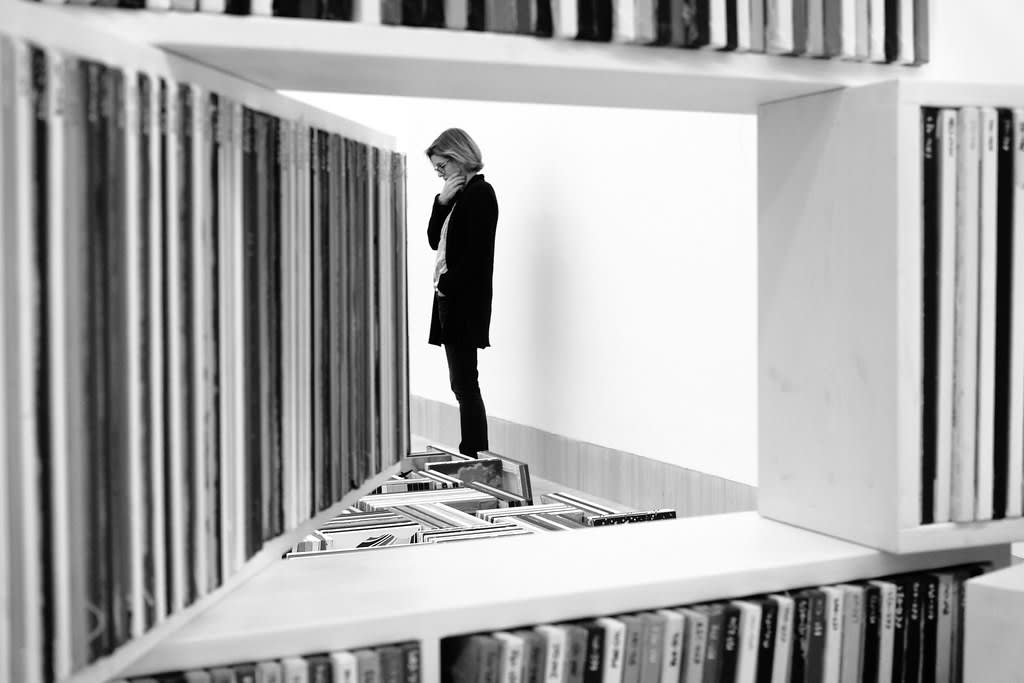 Art galleries and museums do this in another way. Depending on the subject of your local museums, you can learn about various artistic and historic endeavors which connect us to our past, present, and future. Museums often have free days as well, making for a cost-effective kratom activity. Simply research your favorite local museum or art gallery to learn more!
When attending museums or other happenings, we recommend: Green Vein Maeng Da Kratom Powder—bang for your cultured buck!
3. Find Springtime Flowers
You could even combine this kratom activity with going on a hike or stroll! Get outside and find yourself some once-a-year flowers to enjoy. According to experts, smelling flowers has the potential to reduce stress, improve sleep, and other benefits for your well-being.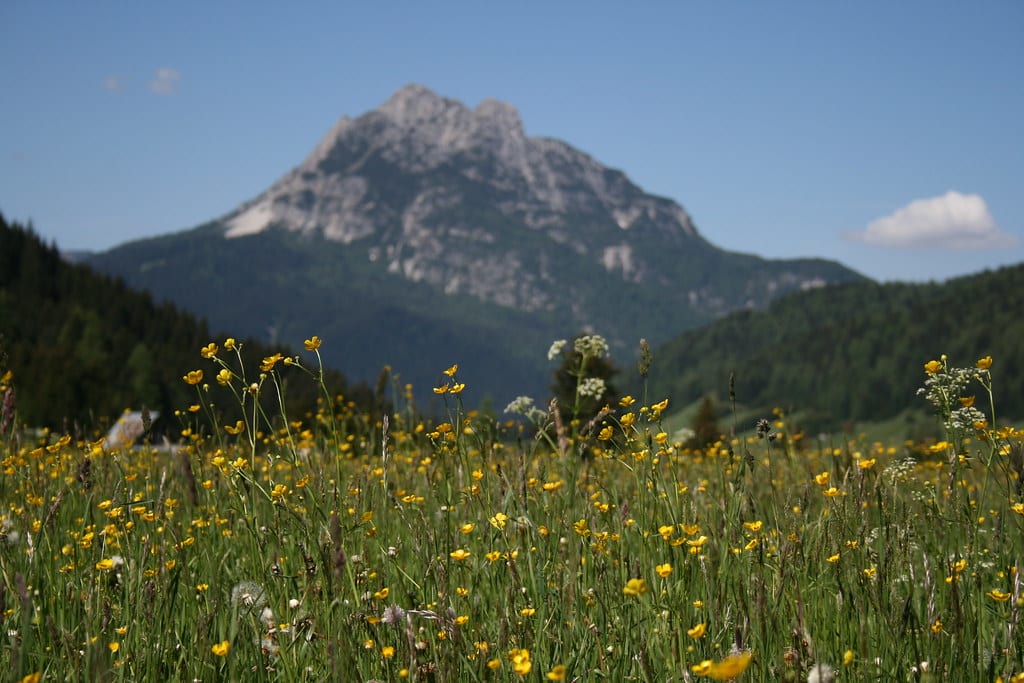 Pair these beautiful garden visits with the anxiolytic properties of kratom for even higher potential. Green vein accompanies this pro-kratom activity perfectly as it balances the relaxation and energy-inducing effects of kratom in general. For a one-of-a-kind flower extravaganza this Spring, we recommend: Green Vein Indo Kratom Capsules—botanicals for your botanicals!
4. Learn an Instrument
Or if you already do, play an instrument! But for beginners, it's less daunting than meets the eye, especially with the help of green vein kratom products! For starters, kratom allows your mind to focus on the task at hand. Green vein possesses the ability to ease tensions in your mind, allowing for a more fruitful musical experience. Plus, with the help of the internet, learning just about any instrument is only a few clicks away!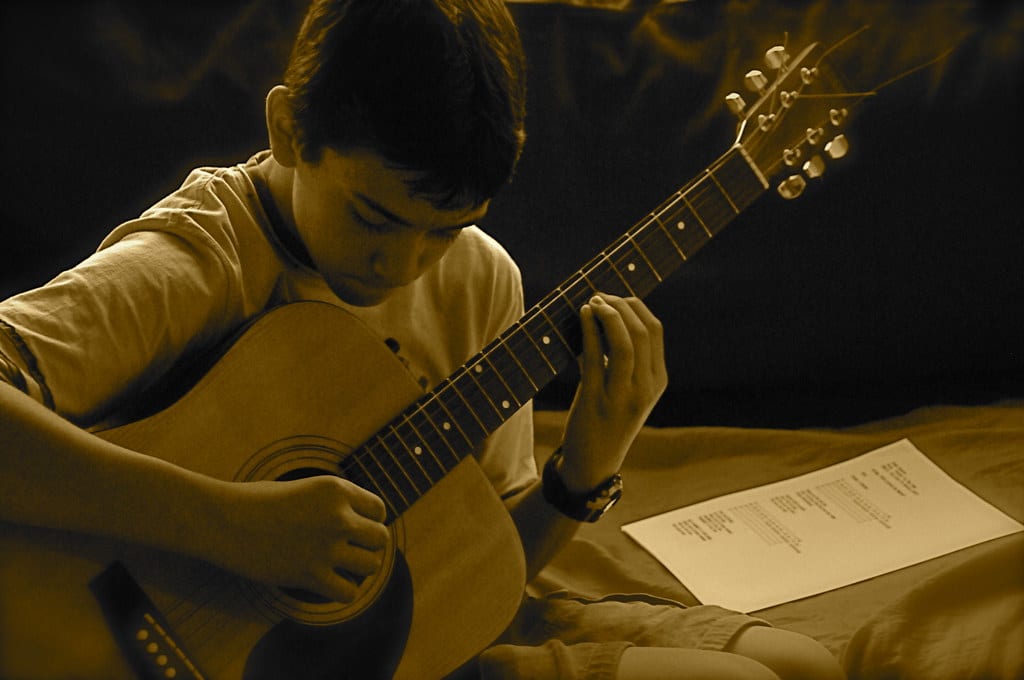 For instrumental activities to do while using kratom, we recommend: Green Vein Bali Kratom Powder—unlocking the musician in us all!
5. Clean or Organize Your House
This aligns with creating an at-home oasis (seen above in red vein kratom). Sure, this isn't the most immediately interesting kratom activity. But cleaning your home can have any number of stress-relieving benefits and allows you to reshape your space. Plus, clutter is known to make us less productive, make us sleep worse, and can potentially cause anxiety in some people.
If that wasn't enough, a clean home can free up room for any of the other kratom-filled activities on this list! To roll up your sleeves and get to cleaning, we recommend: Green Vein Maeng Da Kratom Powder—quality clean needs quality green!
What Are Your Favorite Pro-Kratom Activities?
Let us know in the comments! We're always researching new and exciting ways to benefit the lives of kratom users everywhere. And if you need a refresher, here's all 15 pro-kratom activities:
Hiking or walking (white vein)

Working out (white vein)

Dancing (white vein)

Socializing (white vein)

Shopping (white vein)

Meditating (red vein)

Napping (red vein)

Drawing and making art (red vein)

Writing (red vein)

Sparking joy (red vein)

Yoga (green vein)

Visiting museums and cultural institutions (green vein)

Finding flowers (green vein)

Playing music (green vein)

Cleaning (green vein)
With this list, we hope you find fresh activities while using kratom. For white, red, and green vein lovers, Kratom Spot offers a variety of lab-tested kratom products backed with hundreds of customer testimonials. Browse our inventory here to begin your newest kratom-approved activities!