Description
If you're seeking a popular strain that appeals to both long-time Kratom advocates and newcomers alike, our Green Thai Kratom is a fantastic choice. The fine grind and alluring aroma make this a must-have strain for your collection. Sourced from Thailand under Fair Trade policies, this strain is packaged at peak freshness to ensure quality. Stock up on Green Thai today!
The World's Best Green Thai
Our Green Thai is available in the ounce variance that meets your needs, from 1oz, 2oz, 4oz, 8oz, or 16oz packages. As with all of our products, this variety is:
Fair Trade-sourced in small batches
100% free of additives, fillers, and chemicals
Laboratory-tested to ensure quality and consistency
Shipping in airtight, resealable packages to preserve freshness
Where is Our Green Thai Harvested From?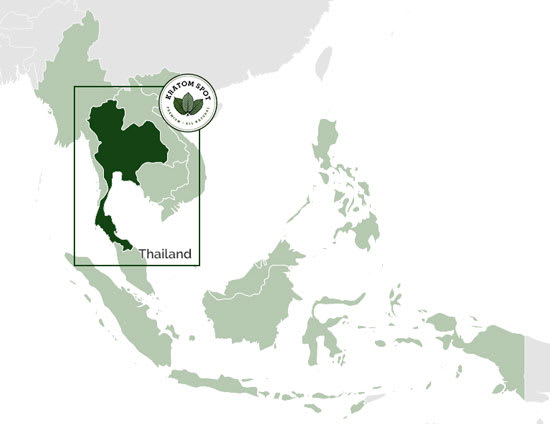 Discover the Kratom Spot Difference
If you're wondering where to buy Green Thai Kratom online look no further than Kratom Spot. We offer same day shipping on orders placed by 3:00PM EST Monday through Friday, and free shipping on all orders over $50! If you have any questions, don't hesitate to contact our customer support team.
Explore our entire collection of green vein Kratoms, knowing that your satisfaction is 100% guaranteed – or your money back. Place your order now!
---
Note: All products on our website are for educational and research purposes only. These statements have not been evaluated by the FDA (Food and Drug Administration) and this product is not intended to treat, cure, or prevent any disease. By purchasing you agree to our terms of service and that you are at least 18 years of age. Handle this product at your own risk.