Description
Sumatra Red Vein Capsules
Sourced from the beautiful Indonesian island of Sumatra, these Sumatra Red Vein capsules feature one of the world's most popular Kratom strains. With no additives, chemicals, or other fillers, this all-natural product is comprised of finely ground Sumatra Kratom powder in 100% vegan capsules.
Customer Satisfaction Guaranteed
At Kratom Spot, we source our Sumatra Red Vein Kratom at peak maturity using fair-trade practices we're so confident in the quality and consistency of our products that offer a 100% customer satisfaction guarantee—or your money back. Our Red Vein Sumatra capsules are always
100% free of fillers, chemicals, or additives
Responsibly-sourced in small batches from top producers
Shipped in airtight, resealable packaging to preserve freshness
Lab-tested in California
Where Is Our Sumatra Red Vein Harvested From?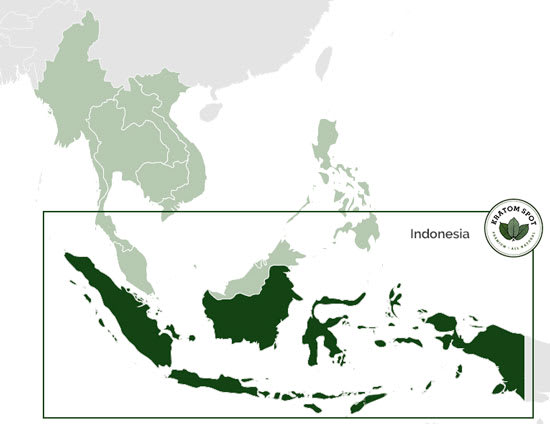 Place Your Order Now
Take advantage of free shipping when you place an order over $50 and same-day shipping when you place your order before 3:00 PM PST. If you have any questions about our products or services, simply shoot our customer service team a message.
Don't miss your chance to get this remarkable Sumatra Red Vein strain in capsule form. Select the quantity that works for you and order now from Kratom Spot!
---
Note: All products on our website are for educational and research purposes only. These statements have not been evaluated by the FDA (Food and Drug Administration) and this product is not intended to treat, cure, or prevent any disease. By purchasing you agree to our terms of service and that you are at least 18 years of age. Handle this product at your own risk.