Description
Bali White Vein Kratom Powder
Our Bali White Vein Kratom powder is a popular strain harvested from the dense jungles on the Indonesian island of Bali. The best leaves are hand-selected before being ground into an ultra-fine powder and imported in small batches. As with all of our products, this variety is sourced using Free Trade policies from some of the best producers in the region.
All-Natural White Bali Kratom
This Bali White Vein strain is available in 16oz, 8oz, 4oz, 2oz, or 1oz sizes, so you can choose the amount that suits your needs. This product contains no additives, fillers, or chemicals, and each batch is lab tested to ensure quality. Our White Bali Kratom powder is always:
All-natural, with no additives, fillers, or chemicals
Imported under Fair Trade policies
Full money-back guarantee
Shipping in an airtight, resealable package
Where is Our Bali White Harvested From?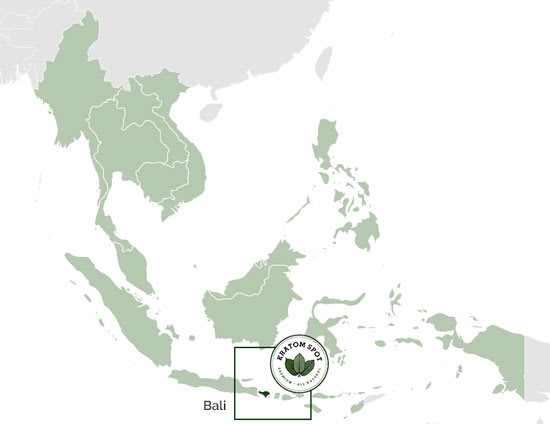 Our Customers Come First
At Kratom Spot, we're Kratom enthusiasts ourselves, which is why we offer a 100% satisfaction guarantee on all of our Kratom products, or your money back. That includes same day shipping on orders placed by 3:00PM EST Monday through Friday, and free shipping on all orders over $50.
If you have any questions about our products, simply send our customer support team a message. Add our Bali White Vein Kratom powder to your rotation today.
---
Note: All products on our website are for educational and research purposes only. These statements have not been evaluated by the FDA (Food and Drug Administration) and this product is not intended to treat, cure, or prevent any disease. By purchasing you agree to our terms of service and that you are at least 18 years of age. Handle this product at your own risk.